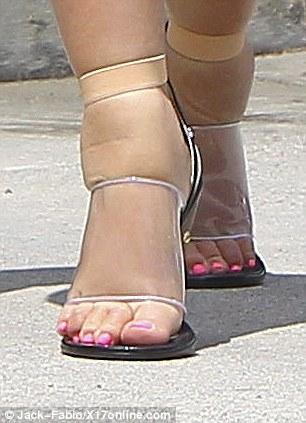 Celebrities such as Kim Kardashian and Julianne Moore love to don stylish shoes. Such improper footwear can cause foot problems, especially when worn consistently.  
Kardashian was sighted with stilettos that showed her swollen ankles while Moore wore heels so tight her pinky toes seeped out at the ends.  When it comes to fashion, few prefer to opt for more comfortable footwear.
It is important that the right shoes are worn for protection and guard against pain and discomfort. A podiatrist like Dr. Alan Discont of Family Foot & Ankle Care, PC can make recommendations on how to care and find shoes that fit you, as well as help you with any foot pain you might have experienced from wearing ill-fitting footwear.
Proper Foot Care Leads to Better Health
Long periods of standing often times lead to pain and discomfort around the feet. Every day the body undergoes a series of stresses, especially during work. To minimize these stresses on your feet, better shoe choices and proper posture will significantly help.
Better Choices
A Negative Heel
· This is where the heel is slightly lower than the ball of the foot.
Going Barefoot
· Having your feet crammed into shoes for long periods of time increases pressure. Giving your feet some exposure to air and walking barefoot helps tremendously.
Exercise Your Feet
· A foot workout helps correct movements and stimulates the blood flow and muscles of the feet.
Foot Care
Spending a majority of the time on your feet will most likely trigger pain; even more so if you suffer from poor circulation.  Proper footwear and appropriate stretching will alleviate pain and prevent further issues. When your feet hurt, it is best to take care of them right away.
If you have any questions, please feel free to contact one of our two offices which are located in Sun Lakes or Chandler, AZ. We offer the newest diagnostic and treatment technologies for all your foot and ankle needs.